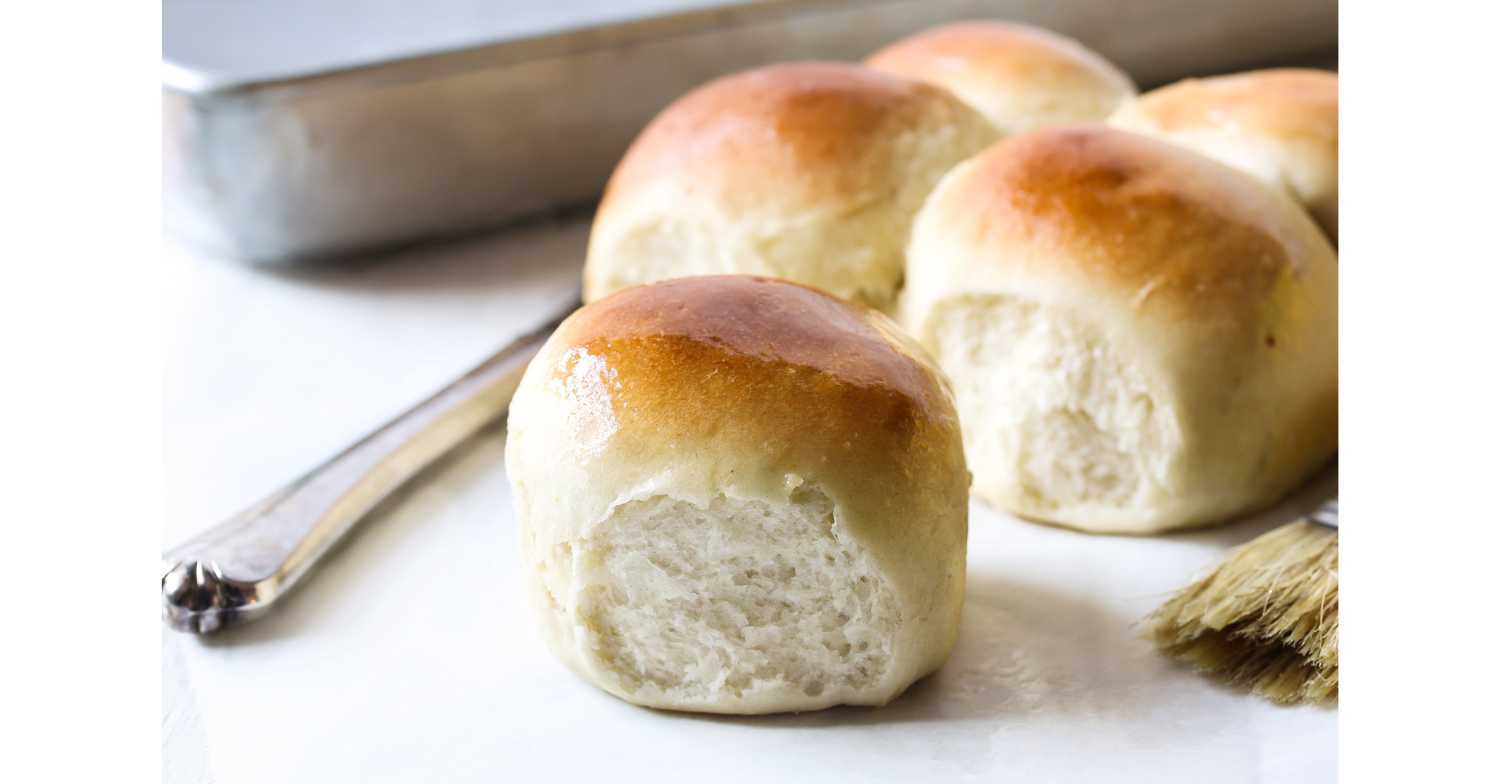 These Gluten Free dinner rolls are perfect for both a side dish at Thanksgiving dinner and to make sandwhiches as leftovers the next day!
Prepare to elevate your Thanksgiving spread with these delectable gluten-free creations that are sure to become a holiday staple.
2¾ cups (11½ oz.) Bobs Red Mill 1:1 flour
1 1/2 tsp. xanthan gum
2 tsp. instant yeast (make sure it is gluten free)
1/4 cup sugar
1 tsp. salt
1 cup warm water (105-110°)
2 Tbsp. butter
1 egg room temperature
1 tsp. cider vinegar
Instructions
Using an electric mixer, mix together flour, xanthan gum, instant yeast, sugar, and salt.
On low speed, add in the hot water, melted butter, egg, and apple cider vinegar.
Mix on medium speed for 3 minutes.
Grease a 9" round or square pan and use 1/3 cup measuring cup, scoop dough into 9 mounds in the pan so they are all touching each other.
Smooth out the tops of the rolls by dipping your fingers into water.
Cover with a dry towel and let rise in a warm place 45 minutes to 1 hour.
During the last few minutes that the rolls are rising, preheat the empty oven to 400°.
Bake in 400° oven for 25-28 minutes. Tops should be golden brown
Brush rolls with additional 1/2-1 Tablespoon of melted butter.