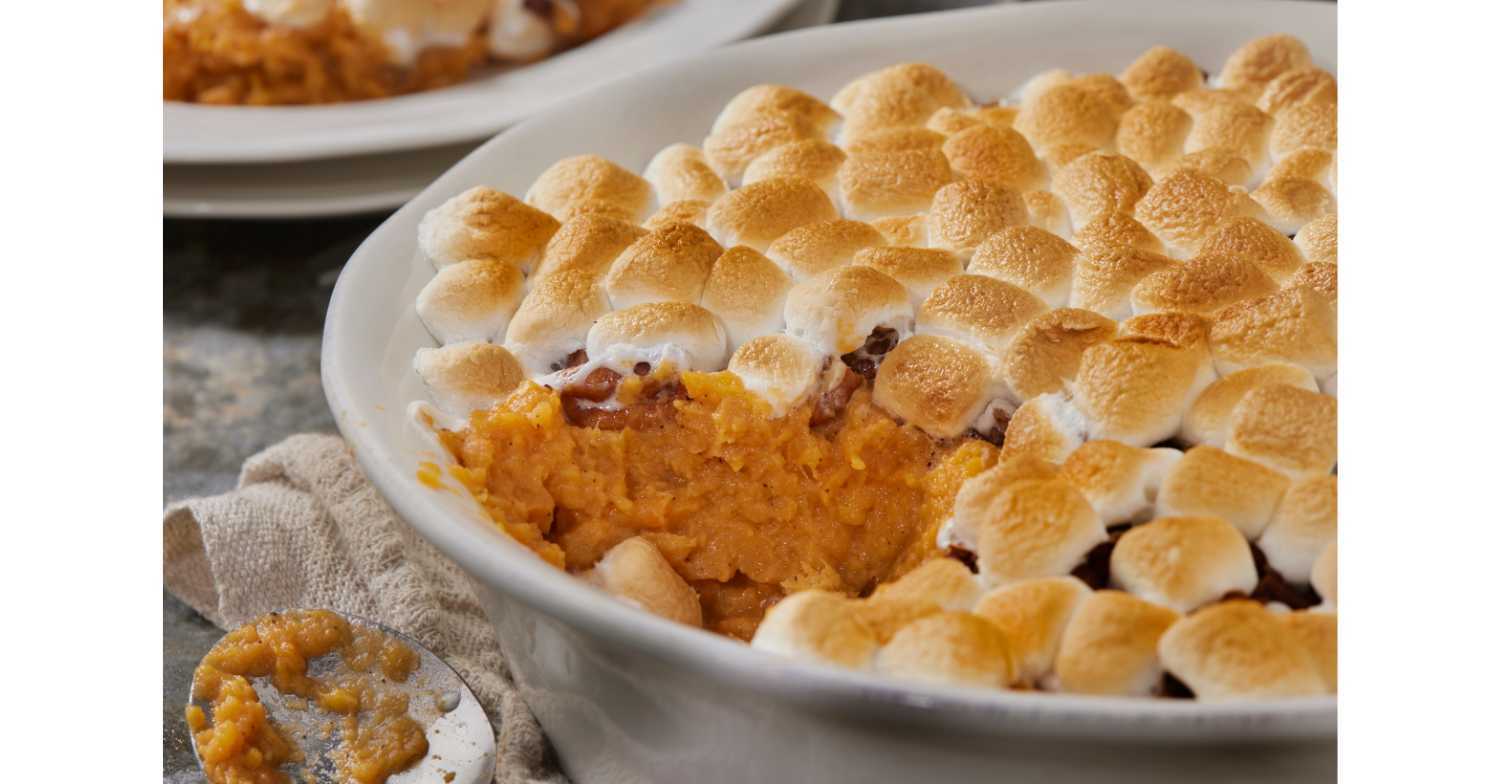 The sweet and savory aroma of sweet potato casserole wafting through the kitchen is a cherished prelude to Thanksgiving festivities. For those embracing a gluten-free lifestyle, the challenge lies in transforming this traditional dish into a gluten-free masterpiece without compromising on the rich, comforting flavors. Elevate your holiday table with a gluten-free sweet potato casserole that's bound to become a new seasonal favorite
Ingredients:
3 cups of sweet potatoes
4 tbsp butter, melted
1 cup coconut sugar
2 eggs, beaten
1/2 c coconut milk
1 tsp vanilla
1/2 tsp salt
1/2 tsp cinnamon
1/2 tsp nutmeg
Topping:
1/2 cup coconut sugar (for the topping)
1/4 cup finely chopped pecans
1/6 cup gluten free multi-purpose flour
2 tbsp free butter
1/2- 1 cup gluten free marshmallows
Instructions:
Preheat oven to 450 degrees, and wash and dry sweet potatoes.
Bake sweet potatoes for 30 minutes until soft all the way through.
Let them cool for 10 minutes and then peel the skin off of the potatoes. Slice the peeled potatoes, and add them to a mixing bowl.
Preheat your oven to 350 degrees. Add butter, milk and spices to the mixing bowl and mix on low speed for 2 minutes. Next, add whisked eggs and mix on medium speed until light and fluffy; about 5 minutes.
Pour sweet potato mixture into a 1.5 quart casserole dish. Bake uncovered for 15 minutes.
Make your pecan crumble topping while the sweet potatoes are baking with chopped pecans, gluten free flour and brown sugar. Set your marshmallows off to the side.
Remove the casserole dish from the oven. Add your pecan crumble and marshmallows to the top
Place the dish back in the oven and bake for 15-20 minutes.